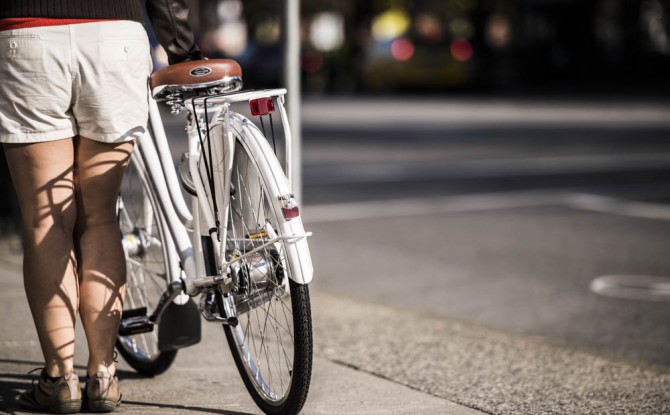 Nice Wheels: Bike Sharing Comes to Vancouver
How many times have you dreamed of a bicycle on demand to speed up your walk to work or assist with a small trip home from the grocery store?
In June of this year, Vancouver will launch a bike sharing program just in time for the city's annual Bike to Work Month. Currently more than 600 cities worldwide enjoy bike sharing programs. Taipei's bike sharing system is particularly impressive with over 222 rental kiosks spread out across major transit hubs throughout the city.
Vancouver's program is set to become the largest in North America. Initially, 1000 bikes will be available for $2.50 per usage at 100 stations located throughout the downtown core and in the city centre between Arbutus and Main Streets. After the initial roll out, CycleHop, the Ottawa-based company operating the program, will add another 500 bikes and 50 stations from MacDonald Street to Commercial Drive.
To the south of us, in Seattle, Washington, Pronto Bike Share is a cycle system featuring 500 bikes at 50 stations located throughout the city. As the first public bicycle sharing system in the United States to operate where bicycle helmet law applies to cyclists of all ages, Pronto has helmet dispensers at each kiosk. Annual memberships begin at $85.
Similarly, in Vancouver, CityHop will redistribute free sanitized helmets throughout the day to ensure a sufficient supply at docking stations. The stations themselves will operate on solar power.
The program will be a boon for people living and working in Mount Pleasant seeking a fast way to move around the city. With cycling already a popular choice for commuters in the area, the program will give riders the freedom of one-way trips all without the hassle of toting a helmet around for the day.
Bike sharing offers a number of other benefits. With secure bike stations dotting the city, bike theft will not be an issue for people using the program. Theft around Granville Island and the 300 block of West Georgia Street – areas covered by the bike sharing program – are notoriously bad for bike theft.
In addition, bike sharing just makes sense in terms of the healthy lifestyles we already enjoy. And who wouldn't like to start their day with a little fresh air, even in a downpour? It's a badge of honor to walk into work with drenched raingear after a good bike commute.
We're looking forward to seeing how this initiative improves healthy access to Vancouver's many local events and sites throughout the summer.
Hey, we can dream about whipping over the Cambie Street bridge on exquisite wheels, can't we?