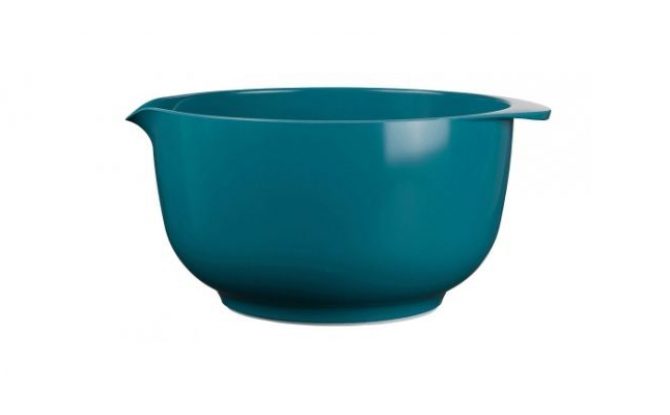 Modest Brilliance: The Margrethe Mixing Bowl
The Graduate (1967)
Mr. McGuire: I want to say one word to you. Just one word.
Benjamin: Yes, sir.
Mr. McGuire: Are you listening?
Benjamin: Yes, I am.
Mr. McGuire: Plastics.
Benjamin: Exactly how do you mean?
Mr. McGuire: There's a great future in plastics. Think about it. Will you think about it?
As far as the 1950s and 1960s were concerned, there was a great future in plastics. The lines from The Graduate are prescient to be sure, but no one could have predicted how complicated our relationship with this material would become.
It's curious to think that what is now a staple in kitchens around the world, began as a modest attempt to balance functionalism and beauty. Many of us mixed our first chocolate chip cookies in the melamine Margrethe Mixing Bowl, created by legendary Danish designer Jacob Jensen for Rosti Mepal in 1954.
What is the story behind the bowl's name?
It was originally named to honor the new sovereign, Margrethe II of Denmark. Born in 1940, Margrethe but did not become heir presumptive until 1953. At this time, a constitutional amendment was passed allowing women to inherit the throne. Much like the bowl bearing her name, Margrethe II's reign has been characterized by modernity.
At the time, Jensen could not have known that his quintessentially functionalist mixing bowl would reach iconic status in the eyes of home cooks and professionals. Although it sits proudly on many Canadian countertops, one rarely stops to think about its place within the Danish canon of design when there are eggs that need beating or flour to be sifted. Today the bowl remains effortlessly contemporary, and eminently useful despite its illustrious past.
Like a good chef's knife, The Rosti Margrethe Mixing Bowl is stable, perfectly balanced, and not overly ostentatious for its purpose; it's the goldilocks of the mixing bowl spectrum. And yes, it just happens to be an affordable pop of colour against your kitchen palette.