Let's Do Lunch In Mount Pleasant: 5 Spots For The Mid Day Meal On a Weekday
A weekday work lunch is an event we seldom make time for in North America. When you're short on time, grabbing a bite with a colleague or friend is hardly the linen tablecloth event portrayed in the Secret of My Success or Wall Street back in the 1980s. Frankly, we're so plugged in most of the time, a long Roger Sterling lunch is a luxury few of us can afford. Leisurely eggs benny brunches with bottomless pourover coffees are for Sundays.
Still, while our penchant for polished decorum (or debauchery) during the mid-day mid-week meal has dwindled over the years, our standards for delicious food are higher than ever. So with minutes to spare, we've compiled a list of our favourite casual business lunch spots in Mount Pleasant. These places are ideal for checking-in with a co-worker, but ultimately, it's all about taking a break from the office to gain clarity while indulging in some of the most outstanding fare in the city.

La Taqueria Pinche Taco Shop
This quaint establishment has been serving authentic Mexican tacos in Vancouver for years now. The menu is refreshingly short for those is a rush and the food itself is made entirely with love. La Taqueria has their system dialed: expect your tacos in minutes, gather your condiments, and dig in. Perhaps the best thing about getting messy with 3-4 small tacos in one sitting is the bonus of having several small meals and flavours on one plate. So smile at your friend as you both walk back to work with Chipotle sauce on your face. It was worth it.
The taco to try: De Cachete: braised beef cheeks. Perfectly seasoned beef ripe for a helping of magenta picked onions. We'll take 4 of them.
La Taqueria Pinche Taco Shop
2549 Cambie Street
Vancouver, BC
604.558.2549
www.lataqueria.com

The Juice Truck
With a healthy menu of foods accompanying its many cold pressed elixers, The Juice Truck @ 28 West 5th Avenue boasts everything from sushi bowls to salad rolls for a nutritious tasty lunch. The confortable modern room is casual and bright; an ideal spot to recharge with nutritious fare. The simple set up makes it an easy and informal place to duck out to in a hurry. When it comes to picking a smoothie, we're all over the Green Smoothie: Kale blended with spinach, avocado, banana, coconut water, lime, ginger and medjool date.
Food item to fawn over: The Winter Hearty Salad: a substantial mix of root vegetables, legumes, spiced nuts featuring – what else – but a salad dressing involving cold pressed apple juice.
The Juice Truck
28 West 5th Ave
Vancouver, BC
604.219.4808
www.thejuicetruck.com

eight ½
eight ½ often flies under the lunch radar when it's time to nosh mid-day, but you'd be wise to treat yourself to some potato and cheddar mini perogies with caramelized onions for your next meal. There's something decidedly speakeasy about this intimate room. Extra care is taken to offer Ocean Wise seafood dishes like Seared Albacore Tuna Sandwich primed with avocado and wasabi and Quinoa Salmon Salad featuring baby spinach and arugula against roasted almonds and honey Dijon vinaigrette. If you can't decide, one of the crispy thin crust pizzas is guaranteed to rev up your afternoon.
Our dish of choice: Pacific Bacon Sliders: Tucking into 3 local beef patties, applewood cheddar, alder smoked bacon on a week day just makes sense.
Eight ½ Restaurant Lounge
151 East 8th Ave
Vancouver, BC
604.568.2703
www.eightandahalf.ca

Burgoo
With hearty stews, fresh salads, and crispy yet gooey grilled cheese sandwiches filled with the entire dairy section (Mozzarella, Gruyere, Emmenthal and white cheddar), it's hard not to love the homemade food at Burgoo. Dining here is like being welcomed into an Old-World country inn, with Grandma minding the Beef Bourguignon on the back stove. The menu is impressively international – without being kitschy. Likely the brilliance of sticking to comfort fare makes the menu items sit so well together. Where else can you pop in for a Cubano or Salmon Banh Mi?
Our Bistro Fav: Chicken Pot Pie, straight up. Takes us right back to our childhood, (or at least the childhood we wished we'd had.)
Burgoo Mount Pleasant
3096 Main Street
Vancouver, BC
604.873.1441
www.burgoo.ca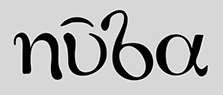 Nuba Café
So your friends can't stop talking about the delectable Najib's special (crispy cauliflower with lemon and sea salt)…but trust us, there's more to feast on at Nuba, so unfurl that napkin and let's get started. Firstly, if you're with a buddy, you may want to tuck into the two-course vegetarian mezze sampler with everything from briny Macedonian feta to creamy baba ganooj. It's essentially like having a private Lebanese buffet arrive at your table. Meaty plates include local grass-fed Beef Tenderloin on skewers with tahini sauce and Mount Lehman Chicken Tawook, marinated in paprika, thyme, lemon and the rest of the spice cabinet. The room is bright, playful, and full of the most amazing aromas.
Dish we can't stop thinking about: Lamb Kibbeh: grilled halal lamb patty with vegetables, pinenuts, burghul and aromatic spices. It's inventive and completely satisfying. Just like Nuba.
Nuba Café in Mount Pleasant
146 East 3rd Avenue
Vancouver, BC
604.568.6727
www.nuba.ca