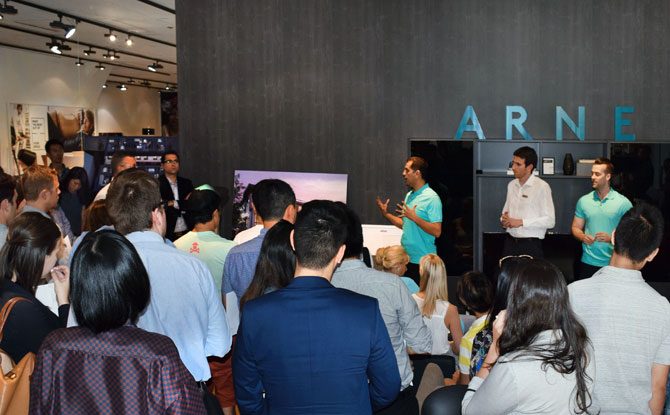 ARNE: VIP Preview Event
On Thursday we had the pleasure of introducing our newest project, ARNE, at our VIP Preview Event held at BoConcept. Hundreds of people came out to get a first look at the project and listen to our team describe something that we are truly passionate about. Thank you to everyone who attended.
Now's your chance to request an appointment for our Sales Launch. Head over to the ARNE page to request an appointment and we look forward to seeing you again soon!